Amusement Parks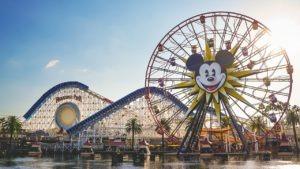 Avoid the lines! Stop by the California Welcome Center located at 928 North Coast Highway to purchase discounted attraction tickets to many of Southern California's most popular amusement parks or shop online at OceansideTix.com.
But you don't have to leave Oceanside to have a great vacation, we have so many things to do in Oceanside that you may not have the time or the desire to leave. Oceanside has beach and ocean activities which include sailing, fishing, surfing, stand up paddle boarding, kayaking, scuba diving, boogie boarding and much more, a mecca for a physically active vacation.
Oceanside is home to several endurance events, including Ironman California 70.3, because of its diverse terrain. We have biking and walking trails, surf and soccer competitions, and historical walking tours.
If you would prefer to take the sky, Oceanside offers the only coastal skydiving experience in Southern California and if you would rather stay in the plane you can enjoy a piece of American aviation history by taking a ride in a vintage biplane. Oceanside also offers art and culture, unique dining, shopping, adult and family events, and we are adding new experiences every day!
Click here to read more about how to Play in Oceanside.
Want to check out what's happening when you will be coming into town? Click here for the Visit Oceanside Event Calendar.