It's been almost a year since Disney announced their new Genie+ program that would be replacing the beloved fast pass system we had known and loved for the past 15 years and still we get questions about whether or not Genie+ is worth it for people to add to their Disneyland vacation. So in this blog, we'll explain what Genie+ is, how it works, what all it includes, and the big question of course….. is it worth it?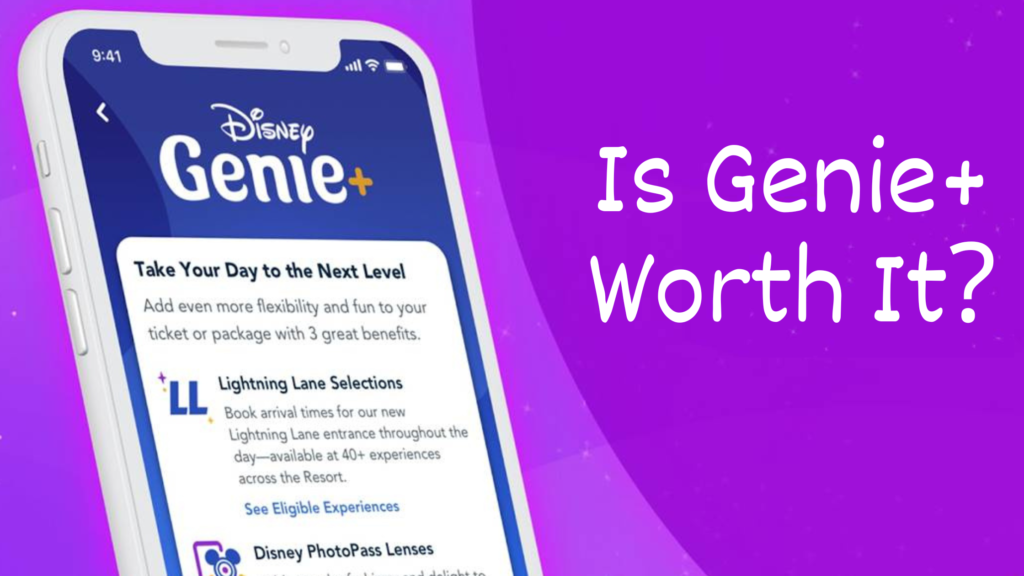 What is Genie+?
First off, what is Genie+? Genie+ is an optional service visitors can purchase, allowing them access to shorter lines for select Disneyland rides. With Genie+ at Disneyland and California Adventure, you can access the Lighting Lane entrance, while visitors without a Disney Genie+ Pass stand in line in the regular standby lines. The cost for Genie+ is $20 per day per ticket, so if you and your family of three (four total) were planning on spending two days at Disneyland the total cost for just Genie+ would be $160. You can learn more about Genie+ here.
Now if you're thinking, "Wait I thought the Genie service was free with the app?" You are correct. Genie is a built-in planning service within the Disneyland app that allows you to virtually plan out your day with different rides and shows. However, that is all the Genie service is and does not give you access to skip the standby lane and enter the Lighting Lane for the ride on your planner, and is separate from Genie+
I feel it's important to note that there are also a few rides that have separate Lighting Lanes that operate outside of Genie+ These are the most popular rides with some of the longest wait times. At Disneyland Park and Disney California Adventure, you'll be using Pay-Per-Attraction to access these Lightning Lane attractions:
Star Wars: Rise of the Resistance
Radiator Springs Racers
WEB SLINGERS: A Spider-Man Adventure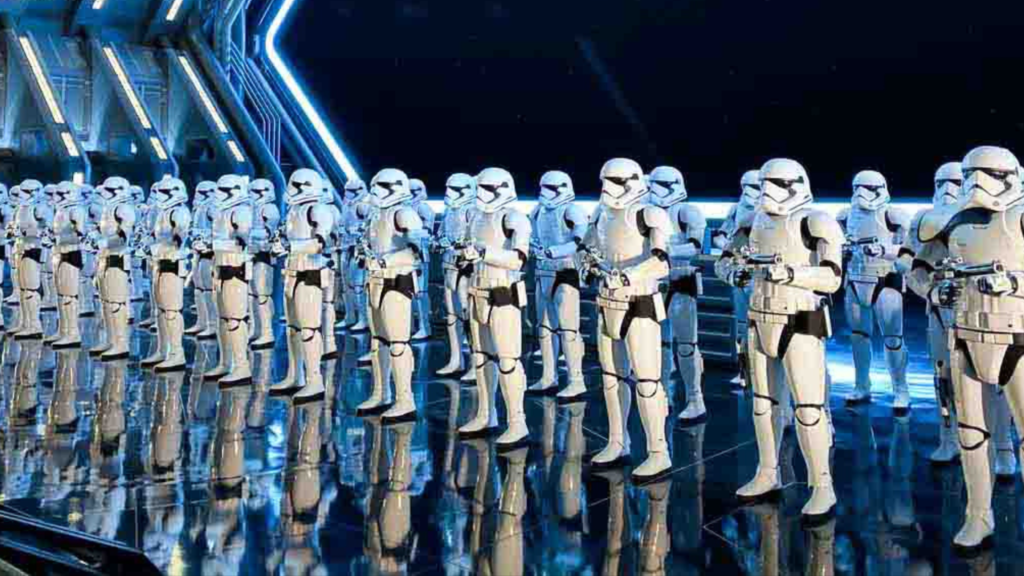 How does it work?
Unfortunately, it isn't as simple as flashing your pass before going on rides. You must pre-book your spot using the App.
You can pre-book your first ride starting at 7 am. First, you choose which of the Genie+ Disneyland rides you'd like to book, and then you'll be provided with a range of one-hour window timeslots where you can experience the ride. I would recommend at this point, choosing one of the rides with the earliest time slot you're available as you aren't able to book another ride on Genie+ until you have either scanned into the ride, or it has been 2 hours since you booked a ride.
At your booked time, you go to the ride, tap your ticket on the ride scanner and line up via the Lighting Lane entrance. While there may still be a lineup for the ride, it will be significantly shorter than the standard line. During my most recent visit, some of the Lighting Lane entrances we were able to walk straight on to or were just a few minutes. In other cases, they were around a15-30 minute wait. And if this seems like a long time, I assure you it is still much quicker than the standby line of 60-90 minutes.
Once you've scanned your ticket for the ride, Genie+ allows you to book another ride of your choice, so you can do this while waiting in line – and I recommend you do! This is what we did every time and made planning out our path through the park easier. However, like I mentioned before if your ride reservation time isn't until much later in the day, Genie+ allows you to make another booking after 2 hours have passed, so keep an eye on that as well.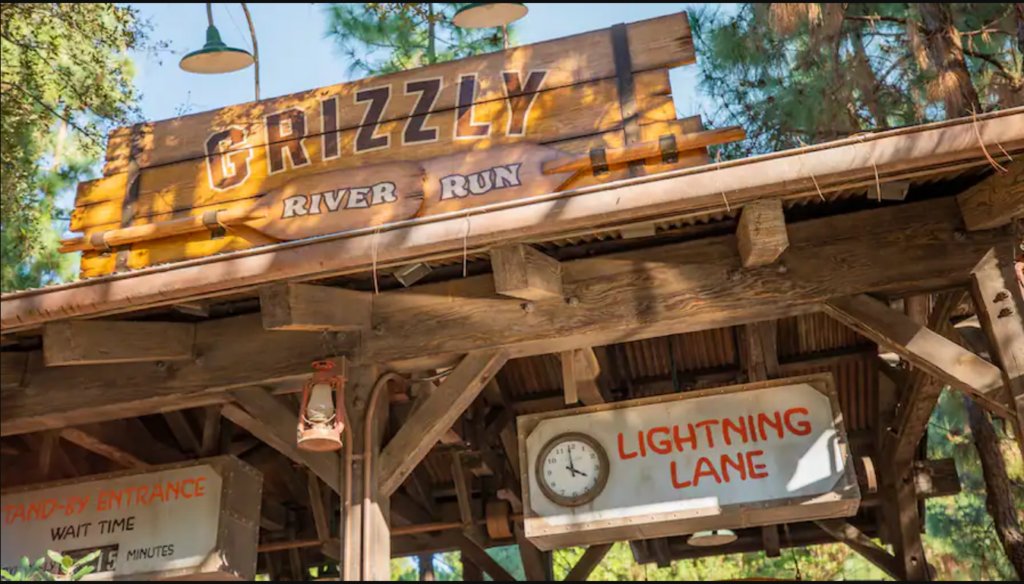 Are all rides available with it?
Even with Genie+ being an additional paid service with a lot of available rides, not every attraction at Disneyland and California Adventure is available on the app.
At Disneyland, you'll be able to enjoy the Lightning Lanes at these attractions with Genie+:
Autopia
Big Thunder Mountain Railroad
Buzz Lightyear Astro Blasters
Haunted Mansion
Indiana Jones Adventure
"it's a small world"
Matterhorn Bobsleds
Millennium Falcon: Smugglers Run
Roger Rabbit's Car Toon Spin
Space Mountain
Splash Mountain
Star Tours – The Adventures Continue
Over at Disney California Adventure, you'll be able to use these rides' Lightning Lanes using Genie+:
Goofy's Sky School
Grizzly River Run
Guardians of the Galaxy – Mission: BREAKOUT!
Incredicoaster
Monsters, Inc. Mike & Sulley to the Rescue!
Soarin' Around the World
Toy Story Midway Mania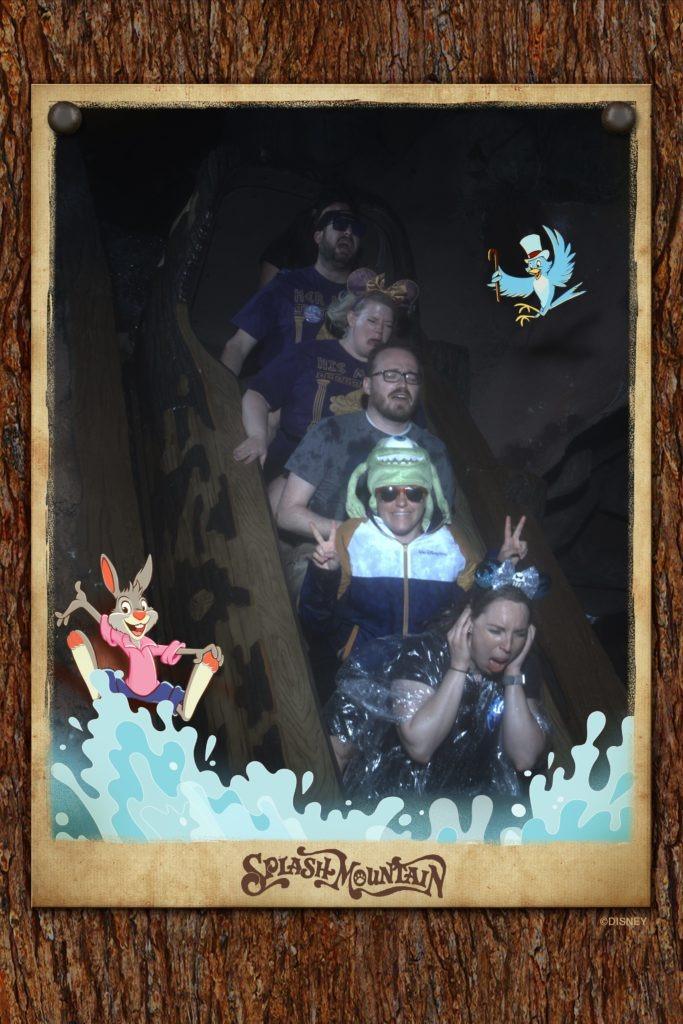 Genie+ Photo Pass
Another thing to consider when wondering whether or not Genie+ is worth it at Disneyland is that in addition to shorter line times, you also get access to the Disney Photopass. This means that for any official photos that are taken by a Disney Photographer, you can access and download them via the App completely free of charge.
This includes photos on rides (got to have that classic Splash Mountain log lineup) as well as the photo op spots around the park.
Also, with the photo op spots, these aren't just regular photos either (unless you want them to be), but fun and special images with photoshopped aspects to make your memories a little bit more magical. We had them take both kinds of our group and it was definitely an added bonus to our fun on our Disney trip.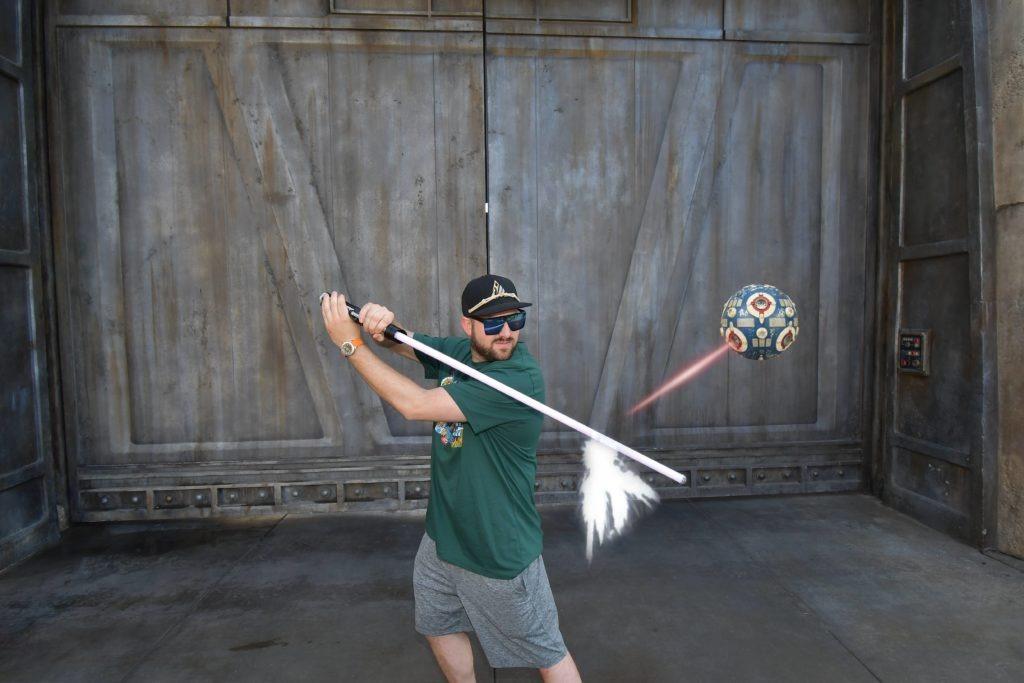 Is Genie+ worth it?
The short answer? Yes. Genie+ is worth it if you want to spend less time waiting in line and more time having fun.
But that's still not to say it's for everyone. The cost can definitely add up quickly. I would say if you are going for more than two days or visit the parks often then it's something that you don't need and you can still enjoy everything in the parks while saving money. But for short trips and those that visit few and far between, it's definitely the best bang for your buck in order to maximize your day.