The time has come! We are excited to share that the HOA and members of the board have decided to update the laundry rooms at North Coast Village with new machines! Check out the aspects of the change in our blog below, as well as learn the basics of how to use them.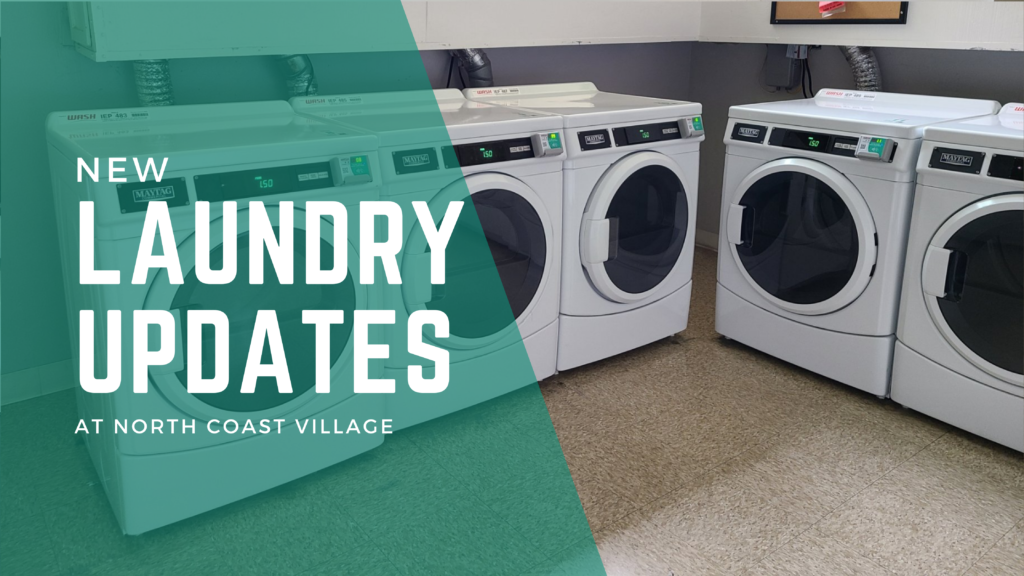 Laundry Updates at North Coast Village
About the change
On March 14, 2022, WASH Laundry started installing new washing machines and dryers at North Coast Village. The HOA and members of the board of North Coast Village are always looking for ways to improve the complex and improve the owner and renter experience. New laundry machines have been a long time coming and now they are here and better than we hoped!
Instead of the older, coin-operated washers and dryers, the machines at North Coast Village are both mobile payment and card system machines. They have Bluetooth connectivity and are very user-friendly.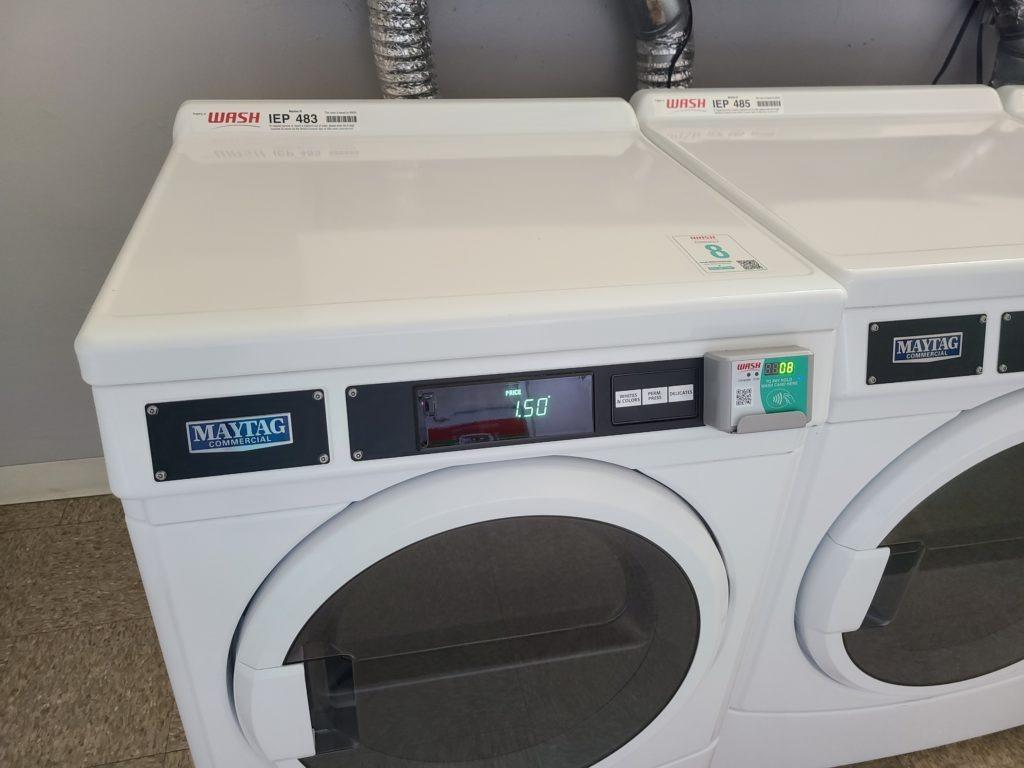 What's the big deal?
These new machines come with some impressive features. We've outlined some of our favorites below. Doing laundry at North Coast Village is now a lot easier for everyone.
No more coins!
This feature alone is HUGE. North Coast Village has suffered from coin-paid machine issues for years. Not only were there issues with the coin-operated washing machines and dryers but getting coins from the change machine was also a struggle. Change machines were breaking consistently and due to the age of the machines, being outdated, and not widely used anymore, it was difficult for the machines to get repaired. As well as, in 2020 and 2021 the United States experienced a coin shortage that made it difficult for the HOA and any business to have coins on hand.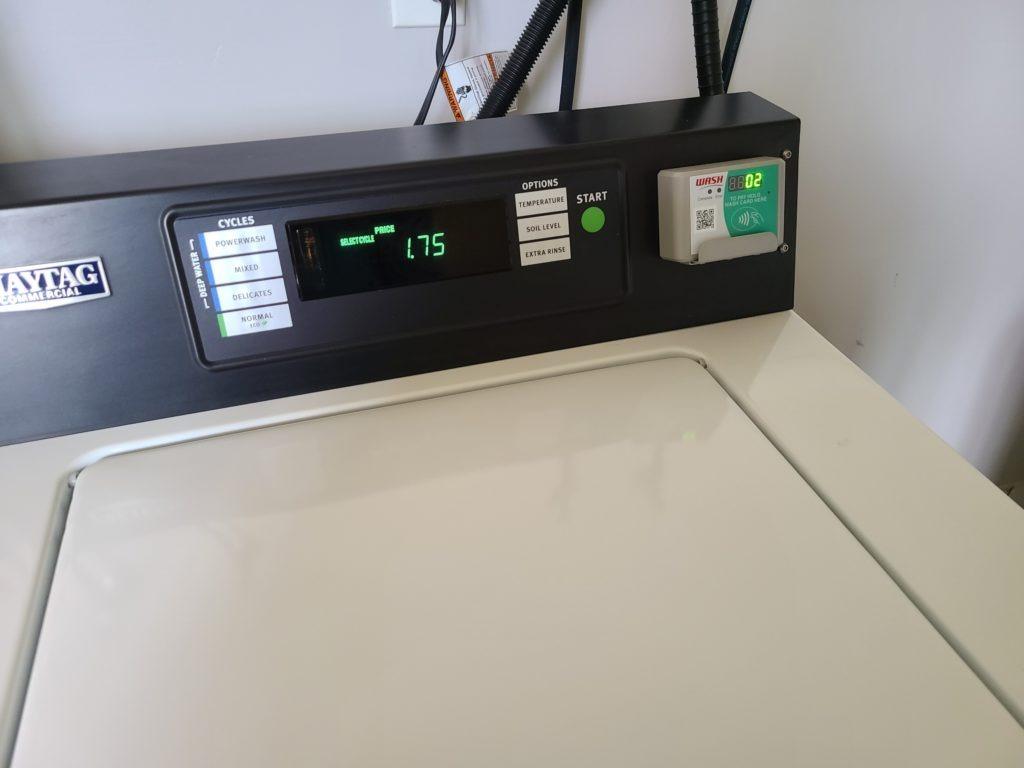 Two new ways to pay!
The WASH machines are paired with an easy-to-use app for mobile payment. Simply download the app and connect your payment card information.
Don't have a smartphone? No problem! They are also equipped with a contactless laundry card system. You can still do laundry by purchasing and loading money onto a WASH laundry card. There are two kiosks placed in North Coast Village where you can purchase cards. One is in the "A" building and the other is located outside the Management Office.
You can do more than just pay with the app.
Although the payment methods are a HUGE benefit to having these machines, the app has a few other features that make it easier for owners and guests.
Through the WASH-Connect app, users are able to request service, get refunds, check machine availability, and get alerts when their laundry is finished. This means, no more hauling laundry from your condo only to learn that there are no machines available. It also means you don't have to wait around or risk forgetting about your laundry. Start the machine and go about your day. You'll get a notification right on your phone when the cycle is done! You also don't have to worry about losing money if a machine is broken or something happens. You can request a refund right on the app and have it processed to whatever payment method you used. No more, "The machine ate my quarters!"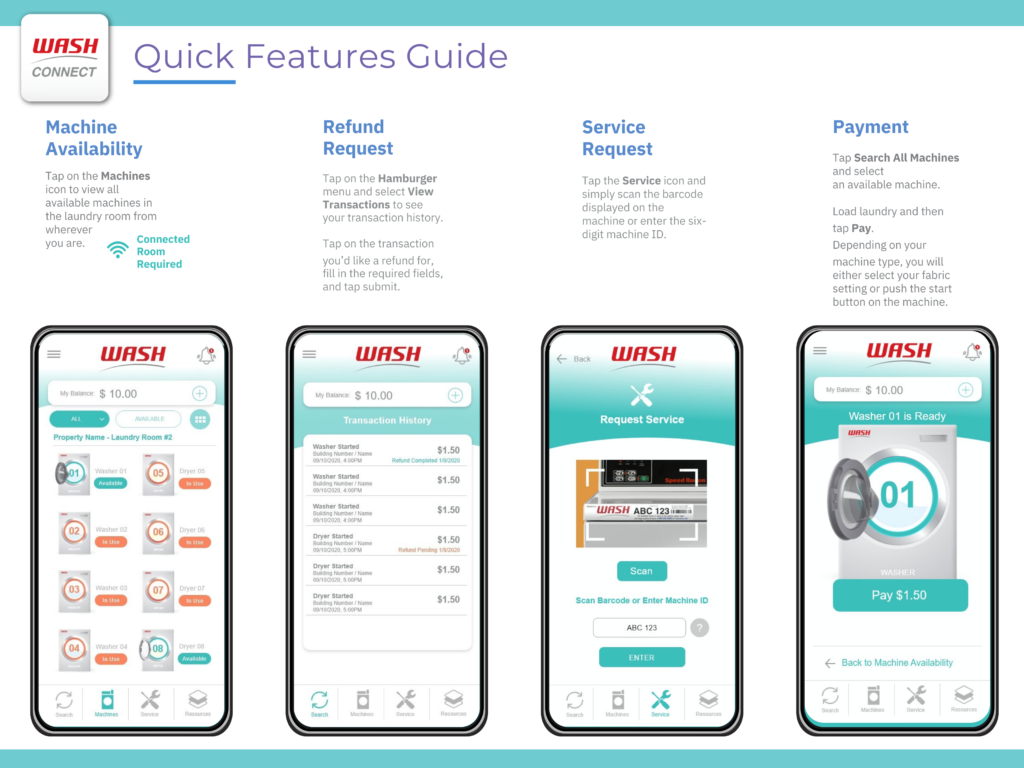 How To Operate The Machines
Now I know some may be thinking, with all of these fancy features and new technology these machines are going to be difficult to use. But that's definitely not the case here! The machines and app are extremely user-friendly.
WASH has put together a very thorough video of how to download and use their app with the machines. It's very easy to follow. You can view it here.
Want a different tutorial, not on video? Well, you're in luck. Not only did WASH install the machines, but they also installed plenty of printed how-tos in each laundry room that you can reference at any time.
If you need additional help with purchasing or loading money onto your laundry card or using the machines, the management staff at the HOA office is trained and ready to assist you.