With the weather getting warmer, beach vacations are ahead for many of us. But knowing what to pack for a beach vacation is far from simple. Sun, surf, sand, and salt….oh my! But that's exactly what we are here for! Today, We're going to share with you what to pack for a beach vacation in Oceanside, California. Oceanside is an awesome place to visit if you are looking for a short getaway in San Diego. You can find something for everyone here. There are many different activities to check out during your visit and numerous places to eat. Below, you'll find my top recommendations for what to pack: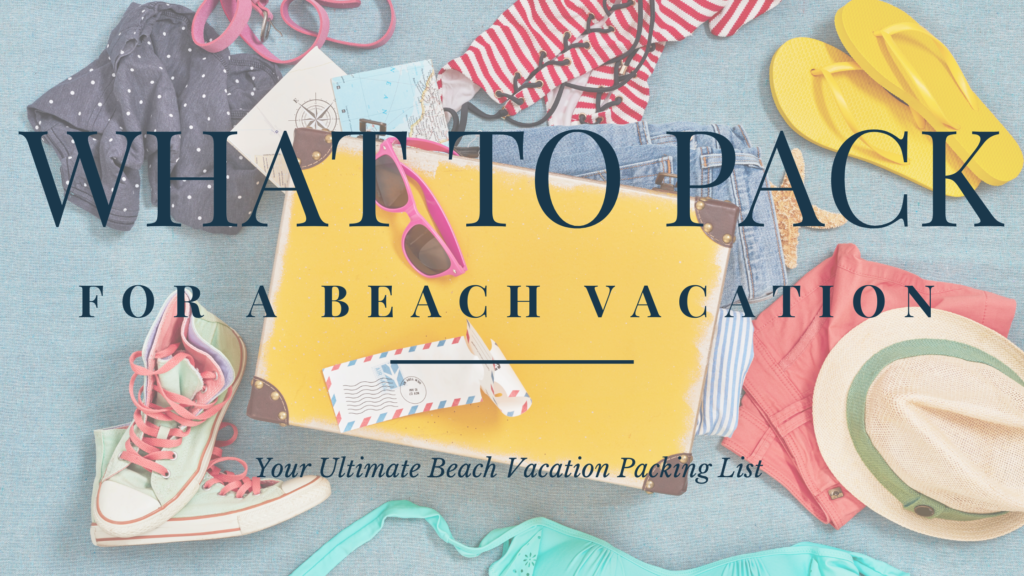 Your Ultimate Beach Vacation Packing List
1. Sun Protection
Sunscreen is an absolute must when you're spending time outdoors. The sun's rays can cause painful burns and increase your risk of skin cancer and early aging — not to mention that sunburns can put a real damper on your vacation fun. Use an SPF of at least 30, choose a waterproof formula. and remember to reach those hard-to-reach spots: behind your ears, tops of your feet, and between your toes. Sunscreen should be reapplied every two hours, or more frequently if you've been swimming or sweating. Make sure to pack enough sunscreen for everyone in your family. You should also bring sunglasses and a wide-brimmed hat, which will protect your face from the sun's rays. And in case you do get too much sun, bring some aloe vera gel or hydrocortisone cream for relief.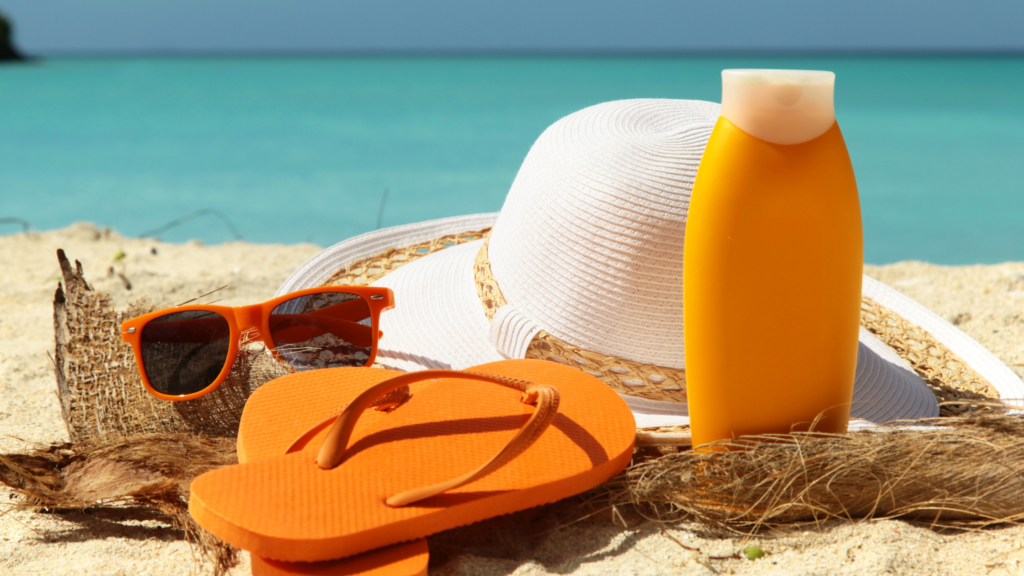 2. Variety of Shoes
Think about the activities you will be doing and pick a couple of options that can work for the majority. A good pair of flip-flops is great for the beach, but if you're planning on going out to dinner or shopping in a town where you need to walk more than a block or two, then you'll want something more supportive. Sandals are a great choice because they are fashionable and comfy enough to take you from the beach to the boardwalk and back again. Sneakers are great for more active activities like biking or hiking. You may also want a pair of heels for evenings out (you know, if that's your thing).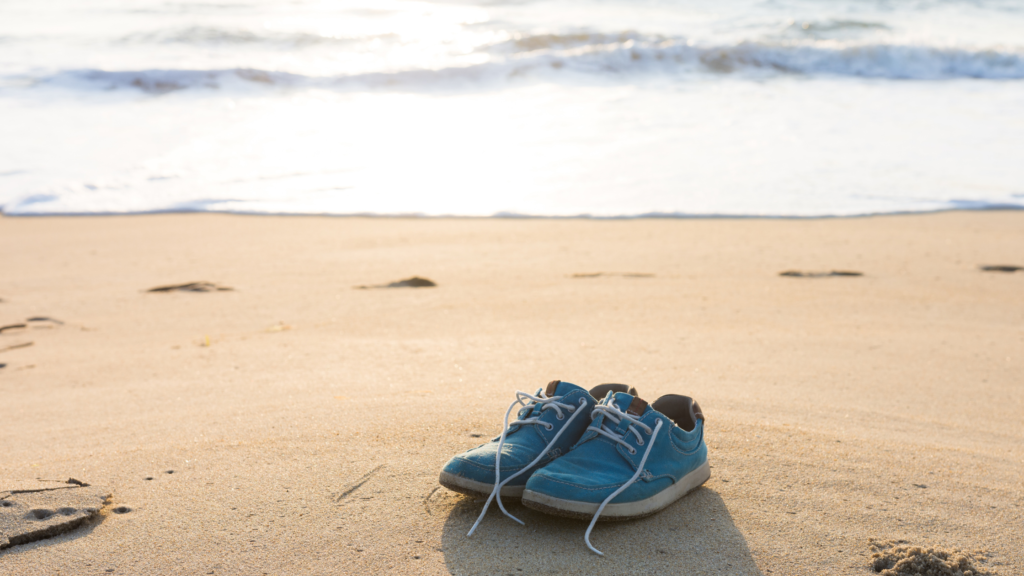 3. Bathing Suits and Cover Ups
A bathing suit is an obvious must for a beach vacation but you'll want to pack more than one bathing suit so you can alternate them and give them time to dry between uses. No one likes to put on a cold, wet suit and the humidity can make it so things take longer to dry.
You'll also want to bring a couple of cover-up options that are cool and light, but also comfortable and functional enough to walk around in if you want to go out for lunch or dinner without changing completely.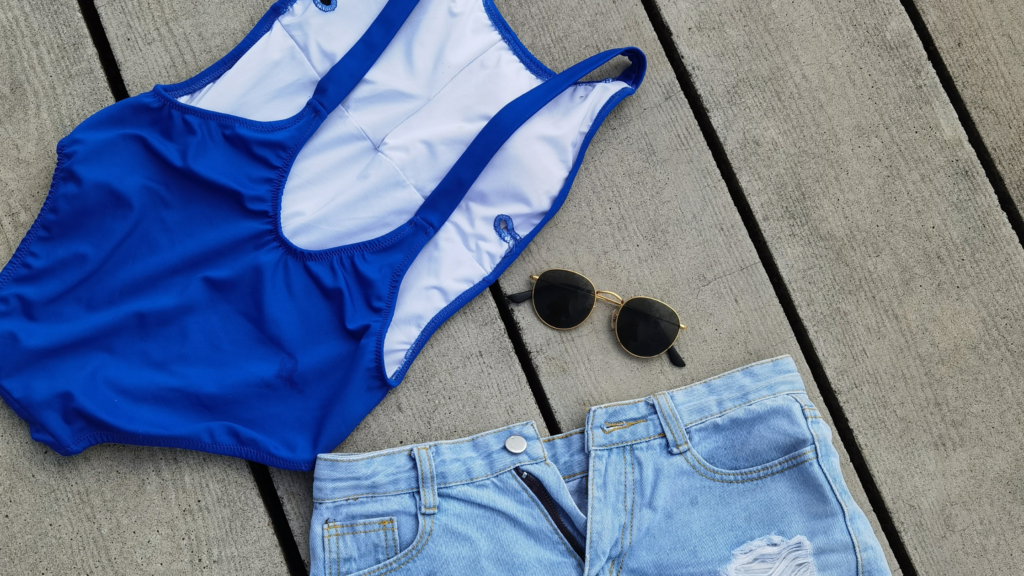 4. Layers
Bring layers. The weather by the water can be unpredictable — it might be warm during the day but chilly at night and sometimes a storm can roll in at a moment's notice.
Layers like scarves and sweaters are great so you can wear what is comfortable for the weather. You can shed clothes as the day progresses, and add them back easily when the sun goes down. Jackets and sweaters are also handy on windier days.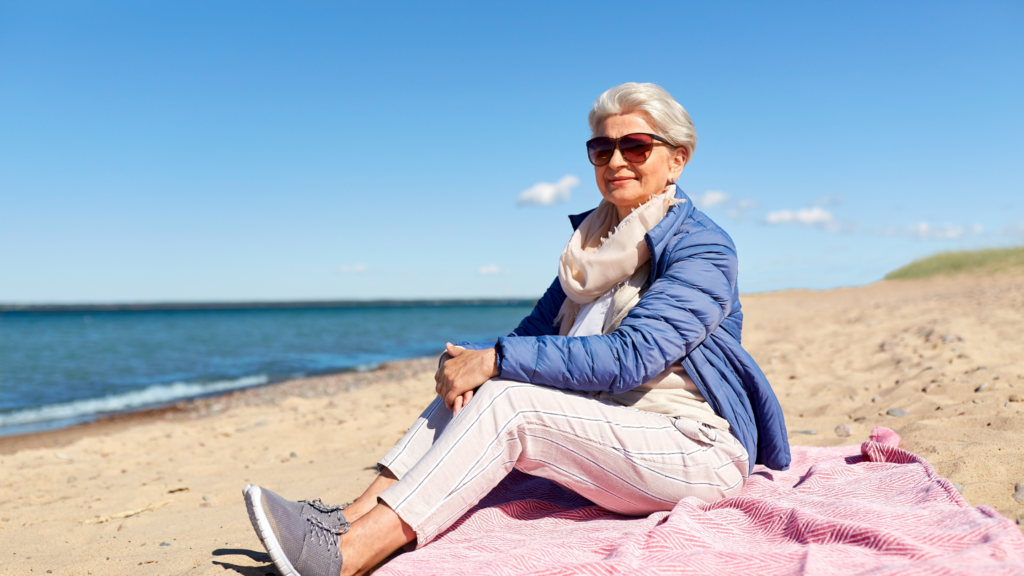 5. Non Beach Clothing
Not every moment will be spent on the sand so you'll want to make sure you have some comfortable shorts and t-shirts, dresses, etc for hanging out around town or in your condo. A beach vacation is a perfect opportunity to break out those light, airy dresses, and flowy shorts. Don't overthink it – you're going somewhere to relax, so make sure your clothes are comfortable! We also recommend bringing at least one nice outfit for those nights when you want to go somewhere fancy for dinner.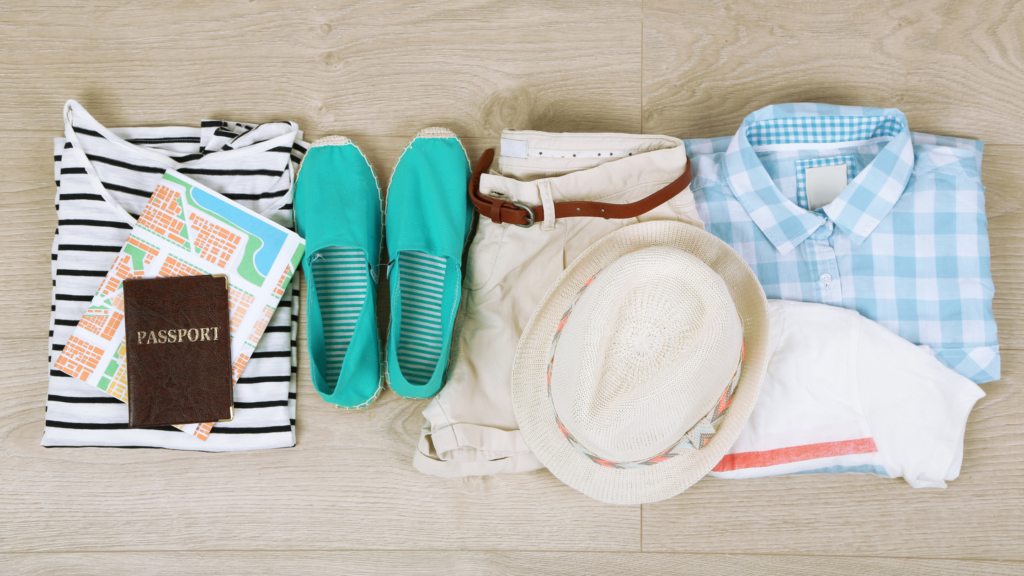 6. Reading Material
Pack some great reading material. There's nothing more relaxing than lying in the sun, reading a book, and listening to the waves break on the shore. Pack your favorite book or magazine to read on the beach or bring along the book you've been meaning to read for a while but haven't gotten around to yet. A great new read will make you feel like your vacation is truly a break from the everyday grind. It can also be fun to buy a new book from a local bookstore and start reading it while you're on vacation.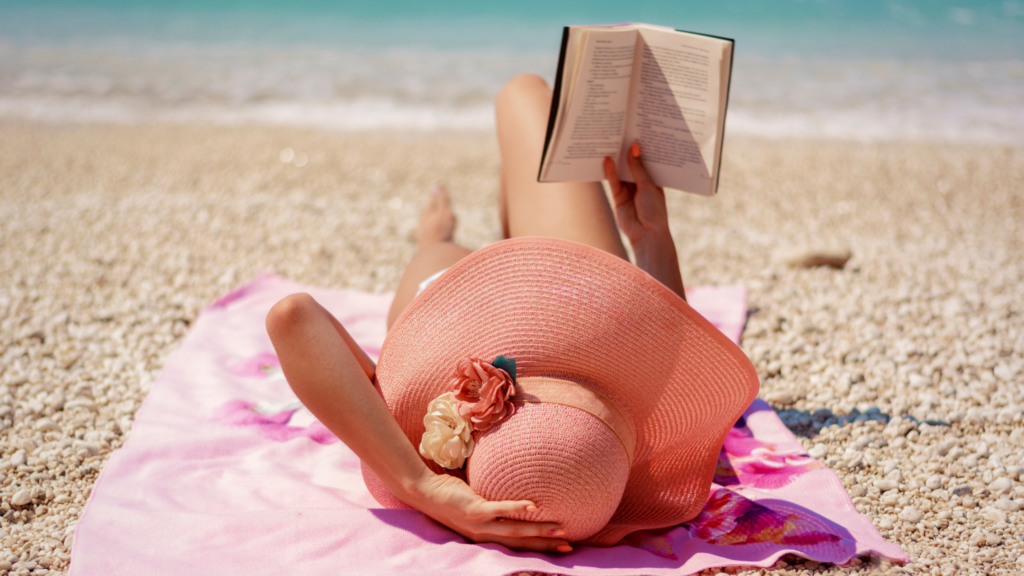 7. Beach Bag/Tote
A good beach bag is essential for a day at the beach. Look for one that is large enough to carry all of your belongings and durable enough to survive sand, water, and the hot sun. Opt for a bag with wide straps that will be more comfortable to carry on your shoulder. Bonus points if it has a zip-top closure so you can easily stash your valuables like your wallet, cash, and phone.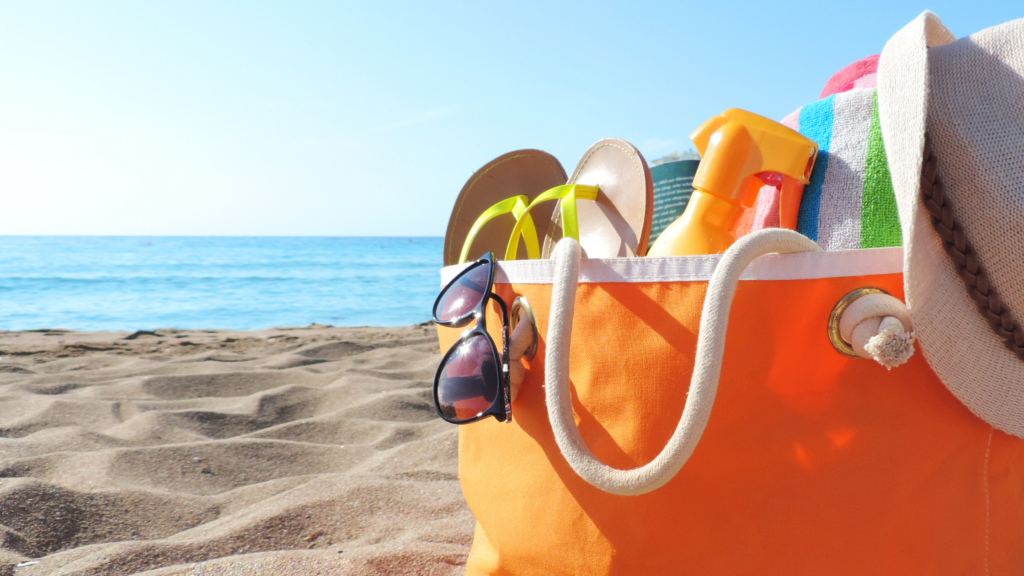 8. Beach Toys/Equipment
One of the best parts of a beach vacation is spending time in the great outdoors, but it's often easy to forget that you might want something more than just a towel and a beach chair.
Beach toys are a must if you have children. We do supply boogie boards but in case you want anything else! A frisbee, paddleball, water toys, kite or other outdoor activities will help keep them occupied for hours during your beach vacation. It also gives you something to do together as a family during downtime. You can find many of these items at dollar stores for cheap before you leave.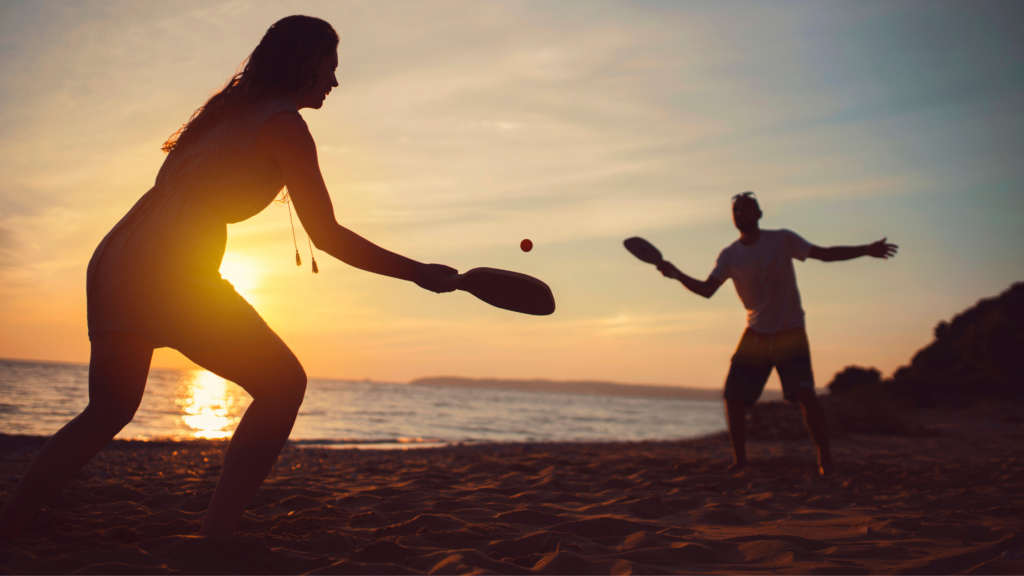 9. Camera/Smartphone
A beach vacation isn't complete without a camera or some way to take pictures. Bring one so that you can capture your memories and share them with friends back home. Whatever you are using make sure it has a waterproof case, and if it doesn't, get one. The last thing you want to do is ruin your phone when you're trying to take a picture of the waves washing over your feet!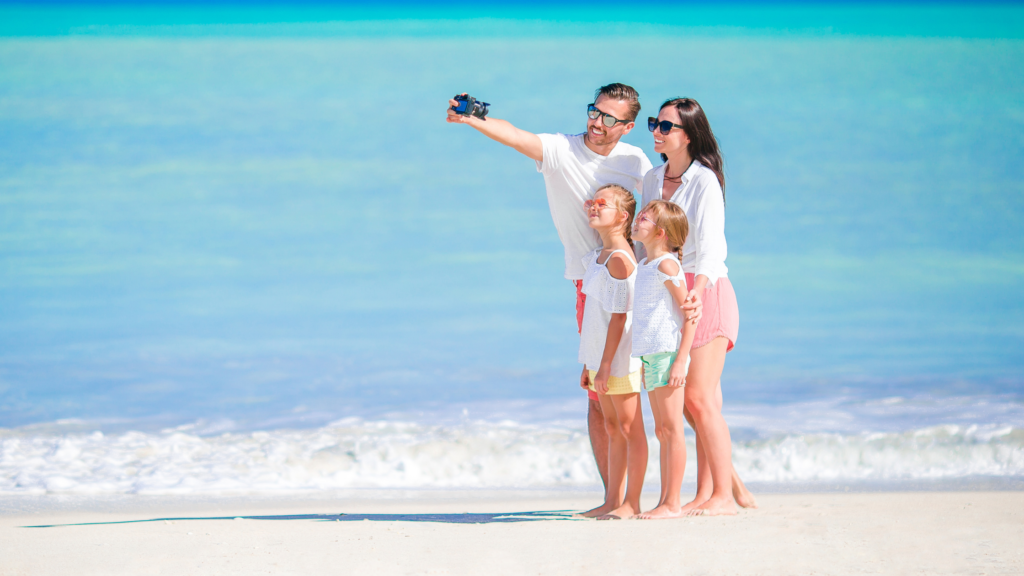 Save space and leave these items at home!
You're probably thinking, "Hey, there's a lot of essentials that are missing from this list." But there's no need to pack beach chairs, towels, or a beach umbrella when staying at our condos in Oceanside — we supply all of these for you! This will save you room and weight in your packing, allowing you more space for other important items. For a list of what else is supplied in our vacation rentals, check out our condo inventory sheet.
And there we have it!
Hopefully, this list of what to pack for a beach vacation has given you some inspiration for planning your trip to Oceanside. A beach vacation doesn't have to be stressful, especially if you prepare before you leave. Being prepared is easy when you're aware of what you need and what to expect. At the end of the day, it's creating lasting memories that truly matters.
If you've already been to Oceanside or another beach location, what are your go-to packing recommendations? And if you plan on visiting the beach in Oceanside or another location, what do you hope to experience? Leave a comment and tell us all about it!